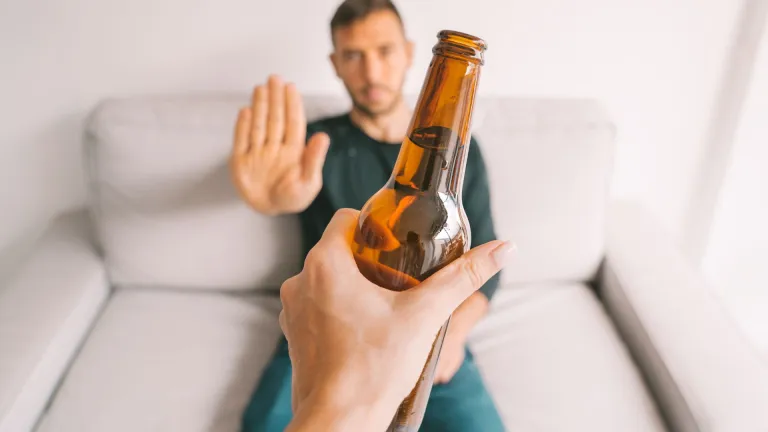 Social drinking is a common way for people to relax and have fun. It is a common way for a person to celebrate special occasions, socialize, or as a way to numb self-stress and trauma. This is where the problem of drinking begins. When a person starts to drink more alcohol than they intended, it can lead to alcoholism. Alcoholism is defined as an alcohol addiction that results in problems with drinking, such as binge drinking and alcohol abuse.
Some problems resulting from alcoholism include health risks, financial issues, family dysfunction, job problems, and social isolation. An alcohol abuse treatment is a specialized program for a person whose alcohol use has become a problem. In alcohol abuse treatment, people will receive counseling and support services to help them stop drinking alcohol and recover from their addiction.
Alcohol Abuse Treatment
At Maple Moon, we understand that alcohol abuse treatment can be complex and challenging. That is why we use the most effective alcohol abuse treatment methods available. Our professionals will work with you to develop an individualized plan that includes counseling and support services.
Our alcohol abuse treatment program will help you:
Learn how to manage your drinking
Identify problems with drinking
Learn about healthy alternatives to using alcohol.
Develop healthy coping mechanisms for when drinking is complex.
As you work through our alcohol abuse treatment program, you will see positive changes in your life. You can then use these skills to manage your drinking and live a healthier, happier life without alcohol.
By creating a safe, comfortable and healing environment staffed by highly skilled and compassionate therapists, Maple Moon is the place where personal transformation occurs.
A Better Way to Deal With Alcoholism
Alcohol abuse treatment is the first step on the road to sobriety. It is essential to your recovery, and we know how to help you get there. With our alcohol abuse treatment program, you can start repairing your life and turning your drinking into a manageable habit.
From alcohol detox to alcohol rehab, our program can help you understand your drinking and develop healthy coping mechanisms. Without alcohol abuse treatment, alcoholism can be a debilitating disease. With the support of our team of professionals, you can start rebuilding your life without alcohol. Let us help you take control of your life and live a better one.
Take control of your life
To have a successful alcohol abuse treatment program, you need to be willing to take control of your life. That means setting realistic goals and working towards them. It also means being honest with our professionals about your drinking habits and problems.
Maple Moon is just a guide for your recovery. It is up to you to implement our program and make changes to help you live a fulfilling life without alcohol. But with our treatment program, you can make that happen. From alcohol abuse treatment to alcohol detox and rehab, our team of professionals can help you regain control of your life. You can start living a sober and happy life with us.
What is the first step in the treatment of alcoholism?
The first step in the treatment of alcoholism is alcohol abuse treatment. This includes alcohol detox and alcohol rehab.
How long does alcohol abuse treatment usually last?
Alcohol abuse treatment is typically ongoing and may last several months or even years.
If my drinking problems are only occasional, is alcohol abuse still a problem?
If your drinking problems are occasional and have not caused any significant harm, you may be able to improve your relationship with alcohol by attending alcohol abuse treatment. However, if your drinking problems cause severe damage or if you cannot stop drinking on your own, then alcoholism may be a problem for you.
What will alcohol abuse treatment involve?
Alcohol abuse treatment will typically include several sessions of individualized counseling. In addition, the program may consist of detox and rehabilitation services.