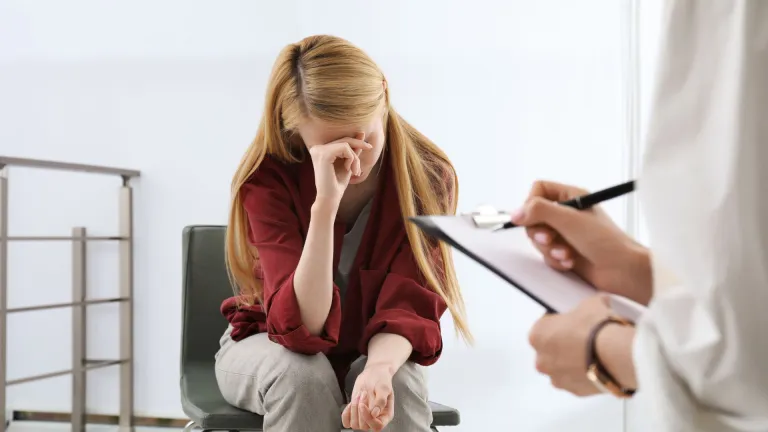 Nowadays, drugs are ubiquitous in society. Even people who don't use drugs may have come into contact with them. Drug abuse is the misuse of drugs, even if it's just for recreation. Drug addiction is a disorder that can develop after repeated drug use, especially during adolescence or early adulthood. Drug addiction affects your brain and changes your thinking, feeling, and behavior. It's essential to seek professional help to get through addiction treatment successfully so you can live a healthy life free from drug abuse.
A drug abuse treatment promotes community-based substance use disorder treatment and addiction recovery services for people across Winnetka, CA. Drug abuse treatment can restore your life to how it was before addiction took control. You'll receive care from a team of professionals who will work together to help you recover from drug abuse and build a foundation for future sobriety.
Drug Abuse Treatment in Los Angeles
When we say get help, we mean it. At Maple Moon, our addiction professionals are committed to providing the best drug abuse treatment possible. We understand that addiction is a severe disorder and work diligently to provide individualized care for each patient.
Our drug abuse treatment program can help you to:
End drug abuse and dependence
Achieve long-term sobriety
Rebuild your life after addiction
Recover from substance abuse and build a foundation for future sobriety
Get the help you need to live a drug-free life
With our treatment plan, you can feel the difference immediately. We have a treatment program tailored specifically for you, from addiction counseling and group therapy to drug abuse behavior modification programs and individualized care.
By creating a safe, comfortable and healing environment staffed by highly skilled and compassionate therapists, Maple Moon is the place where personal transformation occurs.
Want to quit drug abuse? Maple Moon can help!
If you want to quit drug abuse, there is no one better than Maple Moon. Our addiction professionals have years of experience helping people achieve long-term sobriety. We help individuals with drug abuse problems by providing a comprehensive drug addiction treatment program that includes individualized care and group therapy.
Our addiction professionals will work with you to create an individualized drug abuse treatment plan that accommodates your specific needs. We understand that each person is unique, and our program will consider your age, sex, medication use, mental health history, and substance abuse history. As a result, you can be sure that you will receive the best possible care.
What is the best treatment system for addiction?
There is no single "best" system for addiction treatment, as the best approach depends on the individual's circumstances and drug abuse problems. However, combining individualized care and group therapy effectively treats addiction.
What are some of the symptoms of drug abuse?
The most common symptoms of drug abuse include neglecting responsibilities at home and work, difficulties with alcohol or other drug use, social withdrawal, changes in mood or personality, and physical dependence on drugs. If you think someone you know may be struggling with substance abuse, it is essential to get help.
How can I find a drug abuse treatment facility?
Maple Moon LLC offers drug abuse treatment facilities in Winnetka, CA. We can help you locate a treatment center that meets your specific needs and budget.
How long does it typically take to address drug abuse problems?
It can take a variety of different lengths of time to address addiction, depending on the individual's drug abuse history and current condition. However, most people who receive treatment eventually overcome their substance abuse problems.