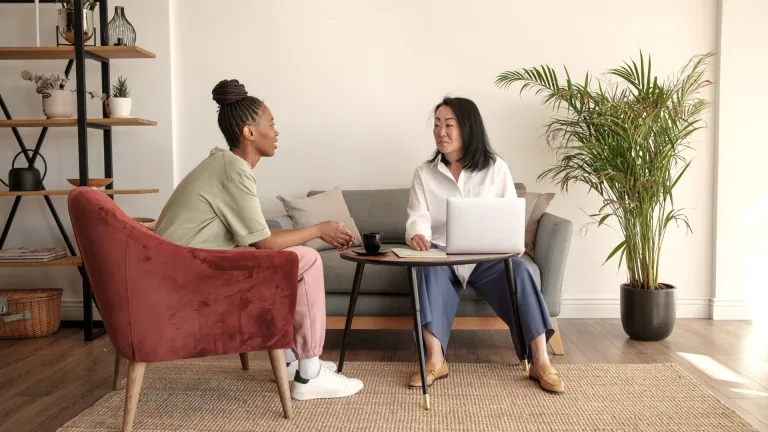 Individuals who want to locate the best addiction treatment programs in Winnetka, CA, will discover a variety of choices when they do so. Rehabs provide unique treatments that address the person as a whole for their addiction, from various treatment programs to aftercare plans. Clients may safely and successfully begin the sobriety journey and lead a life of sobriety if they receive the correct treatment.
Maple Moon is a mental health and addiction treatment center that provides 24-hour support in Winnetka, CA. Here, clients can heal by addressing the mental health disorder behind their substance abuse problem and developing new coping skills to live a sober life. We offer affordable treatment and support, so everyone can find the help they need to overcome addiction.
Addiction Therapy and Counseling in Los Angeles
Our therapists will work with you to create a treatment plan that is right for your individual needs. You'll receive individualized attention, support, and care as you work through the program.
Safely and successfully overcome substance abuse
Address the mental health disorder that leads to addiction
Develop new coping skills for living a sober life
Get the help you need to get sober
Recover from addiction
Begin to live a life of sobriety
By creating a safe, comfortable and healing environment staffed by highly skilled and compassionate therapists, Maple Moon is the place where personal transformation occurs.
Get yourself back on track with motivation and support
At Maple Moon, we strive to help people of all ages overcome addiction. Whether you're a current addict or someone who loves someone struggling with addiction, our therapy programs can help. Our therapists are experienced in assisting clients to recover from addictions to drugs and alcohol, as well as mental health conditions that lead to substance abuse.
We know how difficult addiction can be and are here to help. With our specialized program, you can get on the road to a life without addiction. Your recovery is important to us, and we will do everything we can to help you achieve it. With therapy from Maple Moon, you can start your new life today.
What is the best treatment system for addiction?
There is no single "best" system for addiction treatment, as the best approach depends on the individual's circumstances and drug abuse problems. However, combining individualized care and group therapy effectively treats addiction.
What are some of the symptoms of drug abuse?
The most common symptoms of drug abuse include neglecting responsibilities at home and work, difficulties with alcohol or other drug use, social withdrawal, changes in mood or personality, and physical dependence on drugs. If you think someone you know may be struggling with substance abuse, it is essential to get help.
How can I find a drug abuse treatment facility?
Maple Moon LLC offers drug abuse treatment facilities in Winnetka, CA. We can help you locate a treatment center that meets your specific needs and budget.
How long does it typically take to address drug abuse problems?
It can take a variety of different lengths of time to address addiction, depending on the individual's drug abuse history and current condition. However, most people who receive treatment eventually overcome their substance abuse problems.