Transform Your Life with Our Residential Addiction Treatment in Los Angeles
We believe that true healing and recovery can only be achieved through comprehensive, holistic rehab. Our Residential drug and alcohol treatment program in Los Angeles is designed to provide you with the support and structure you need to address the underlying causes of your addiction and begin the journey toward lasting recovery.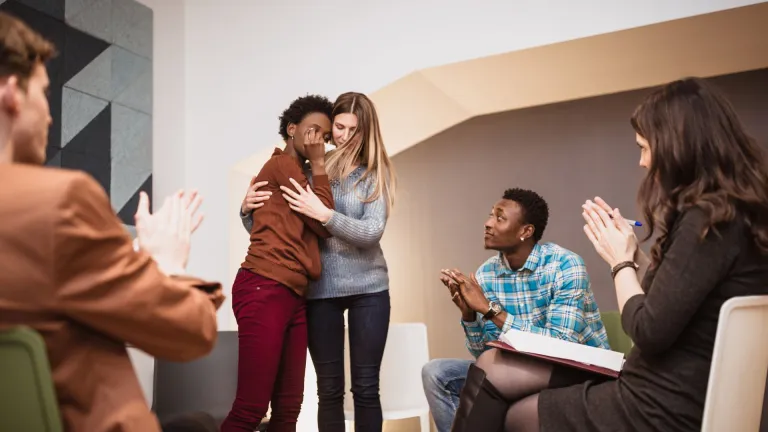 About Residential Treatment
Residential treatment is a type of intensive treatment that takes place in a live-in facility. It provides a structured and supportive environment for individuals who are struggling with mental health or addiction issues and need a higher level of care than what can be provided through outpatient treatment. Our residential treatment is designed to help individuals achieve stability, develop healthy coping skills, and build a strong foundation for long-term recovery.
What to Expect During Residential Treatment
During your stay in our residential treatment program, you can expect to participate in a variety of therapeutic activities and services, including:
Individual therapy sessions with a licensed therapist
Group therapy sessions with your peers
Holistic therapies such as yoga and meditation
Educational workshops and lectures
Recreational activities and outings
Our team of compassionate and skilled professionals will work with you to develop a personalized treatment plan that meets your unique needs and goals. We are dedicated to providing you with the highest quality care and support as you work towards achieving lasting recovery.
By creating a safe, comfortable and healing environment staffed by highly skilled and compassionate therapists, Maple Moon is the place where personal transformation occurs.
The Benefits of Residential Treatment
Choosing a residential treatment program to help you get better has a lot of benefits. Some of the benefits include:
24/7 support and supervision
A structured and safe environment
The opportunity to focus solely on your recovery
A sense of community and support from your peers
The ability to learn new coping skills and strategies for maintaining sobriety
We understand that the decision to seek treatment can be difficult, and we are here to support you every step of the way. If you or a loved one is struggling with addiction, we encourage you to reach out to us to learn more about how our Residential Treatment program can help you begin the journey towards lasting recovery.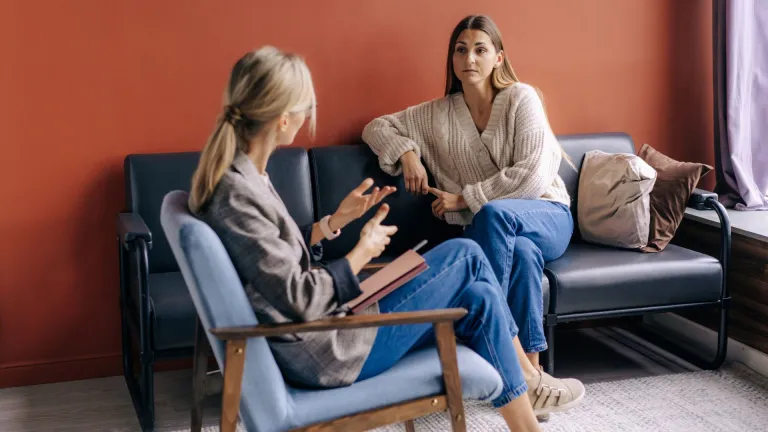 Finding Residential Drug and Alcohol Treatment Facilities
Residential treatment programs vary in terms of the level of care offered and the geographical area they serve. Some residential treatment programs provide a variety of levels of care, from detox facilities to long-term residential treatment centers that provide comprehensive care for adults and adolescents.
Our residential treatment programs at Maple Moon in Winnetka, CA, provide a safe, secure, and supportive environment. Our clinicians work with each resident to create a personalized plan that meets their needs. This includes therapy sessions, group activities, and supplements of individualized care such as medication orders or rehabilitative exercises tailored to each resident's abilities and interests.
Personalized Care Before & After
At Maple Moon, we value your privacy and understand that you may want to maintain as much control over your recovery process as possible. We offer an individualized treatment program where each resident receives a personalized care plan. This includes therapy sessions, group activities, and supplements of individualized care such as medication orders or rehabilitative exercises tailored to each resident's abilities and interests. Having your treatment plan gives you the freedom to decide how best to recover from addiction without feeling pressured by others in the rehab setting.
You can benefit from our residential treatment, including:
Improved mental health and substance use outcomes
Reduced criminal behavior
Increased connection to community resources
Reduced use of drugs and other alcohol
Related problems in the future
With our personalized approach, you can be sure that your needs will be met while in our care.
Benefits of Choosing Residential Treatment at Maple Moon:
Embarking on the path to recovery is a significant decision, and the environment you choose can play a pivotal role in your journey. At Maple Moon, our residential treatment program offers distinct advantages that set the stage for profound healing and lasting change:
24/7 Support: Our dedicated team is always on hand, ensuring you receive the care, guidance, and encouragement you need at every hour.
Structured, Safe Environment: Within our secure and nurturing surroundings, you can focus entirely on your recovery, free from external pressures and triggers.
Focused Recovery Time: Without the distractions of daily life, you can immerse yourself in the healing process, maximizing the effectiveness of your treatment.
Peer Community Support: Connect with individuals who truly understand your journey. This sense of camaraderie fosters mutual encouragement, understanding, and lasting friendships.
Learning New Coping Skills: Our comprehensive program equips you with practical tools and strategies to manage stress, avoid relapse, and navigate life's challenges with resilience and confidence.
At Maple Moon, we believe in the transformative power of a supportive community, expert guidance, and a purpose-driven environment. Our residential treatment program is more than just a place to stay; it's a sanctuary for renewal and a launchpad for a brighter, sober future.
Ready to Embrace a New Beginning?
Taking the first step towards recovery can be daunting, but you don't have to walk this path alone. At Maple Moon, we're committed to guiding you through every phase of your journey with compassion, expertise, and unwavering support. If you or a loved one is ready to reclaim a life free from addiction, we're here to help. Contact us today to learn more about our Residential Treatment program and discover how we can be a beacon of hope in your journey towards lasting recovery.
Frequently Asked Questions LA Rehab
What is residential treatment?
Residential treatment is a type of treatment for substance abuse or mental health in which the patient stays at the treatment center for a certain amount of time, usually 30 days or more. Treatment starts at the highest level of care which is medical detox followed by inpatient rehab and finally aftercare.
What happens during residential?
During residential treatment, patients will participate in a variety of therapies and activities designed to help them recover from their substance abuse or mental health issues. Some of these are individual therapy, group therapy, managing medications, doing experiential therapy, and learning about addiction and recovery. Patients will also be able to work with their treatment team to make a personalized plan for getting better.
What should I look for in a residential treatment program?
When considering a residential treatment program, it is important to consider the reputation of the facility, the qualifications of the staff, the types of therapies and treatments offered, and the success rates of the program. It is also a good idea to speak with a healthcare professional or a substance abuse counselor for recommendations.
How do I prepare for residential treatment?
Getting ready for residential treatment can be different for each person, depending on their needs and what the treatment program requires. Some general steps that may be helpful to take include:
Asking the treatment facility about any specific preparation instructions or requirements
Gathering necessary documents, such as insurance information and identification
Packaging a limited number of personal belongings, such as clothing and toiletries
Making arrangements for work or school, if necessary
Making arrangements for the care of any dependents or pets
Discussing the treatment plan with loved ones and establishing a support system for after treatment